04 October 2022 – Successful 10th SC Meeting (remote)
The latest Steering Committee meeting was very successfully completed on 4th October 2022 via Zoom. The meeting was once again filled with fruitful discussions as well as updates on all Work Packages. We look forward to meeting in person again during the General Assembly meeting taking place in spring next year (location to be decided).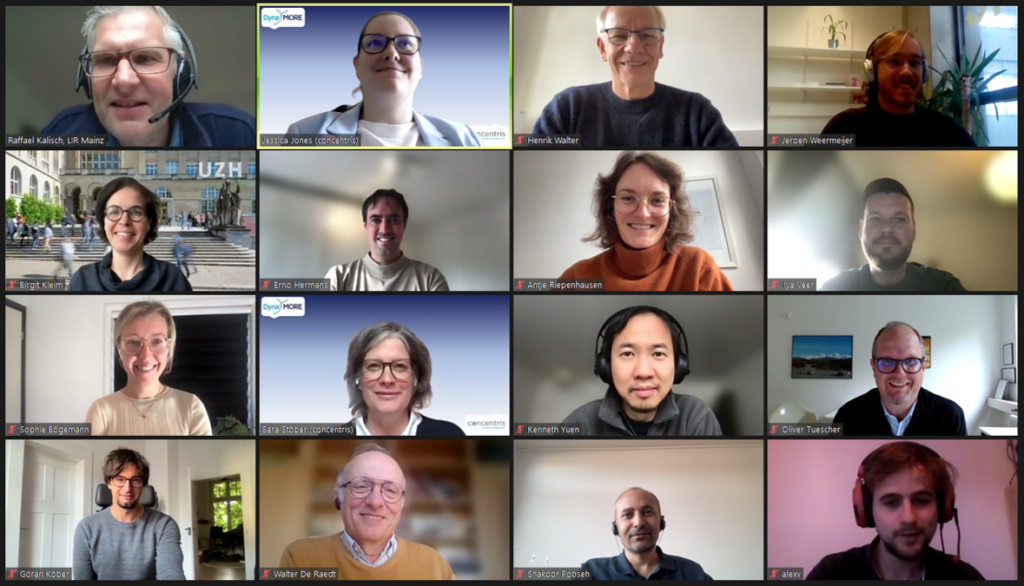 26 July 2022 – DynaMORE newsletter about #resilience2022
Our 8th newsletter is out! Check it out to find out all the necessary information about #resilience2022 in Mainz, the 8th International Symposium on resilience Research, featuring an impressive line-up of speakers, a poster award, and a free workshop on measuring stress in real life.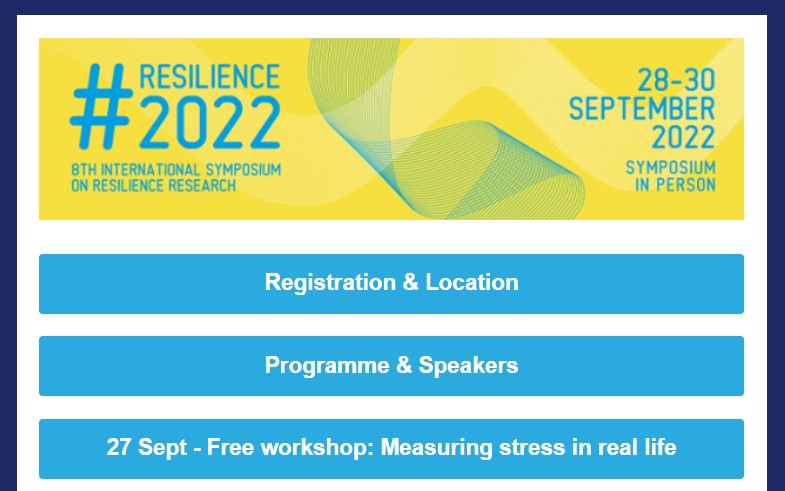 08 April 2022 – Successful 5th GA Meeting in Palma de Mallorca
The first face-to-face meeting after 2 years of the pandemic, took part from 6-8 April 2022 in Palma de Mallorca. It was a full success: Besides lots of fruitful discussions and catching up on the enormous progress made in all work packages, we mainly enjoyed and scientifically benefited from finally meeting in person again! What a beautiful location.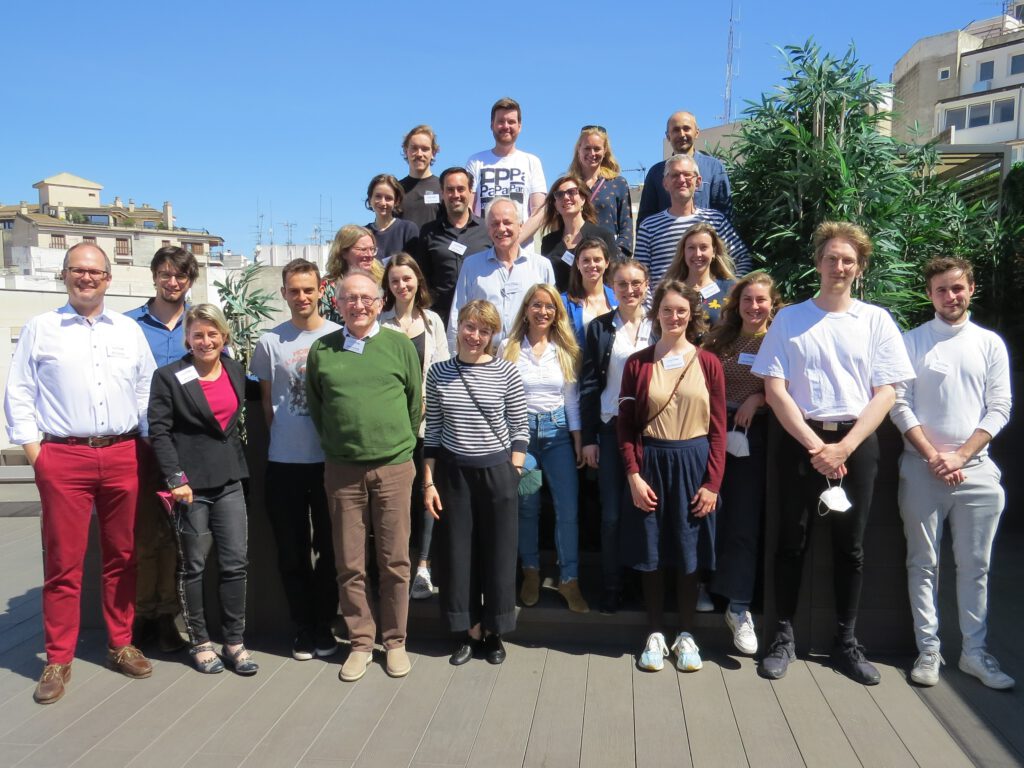 29-31 March 2023 – 6th GA Meeting in Cologne, Germany
The coordinator, Prof. Raffael Kalisch, and the project management team at concentris are looking forward to welcoming the entire DynaMORE consortium and members of our scientific and ethical advisory board (SEAB) at the 6th General Assembly (GA) Meeting in Cologne, Germany, from 29-31 March 2023. Wishing everyone safe travels and see you soon!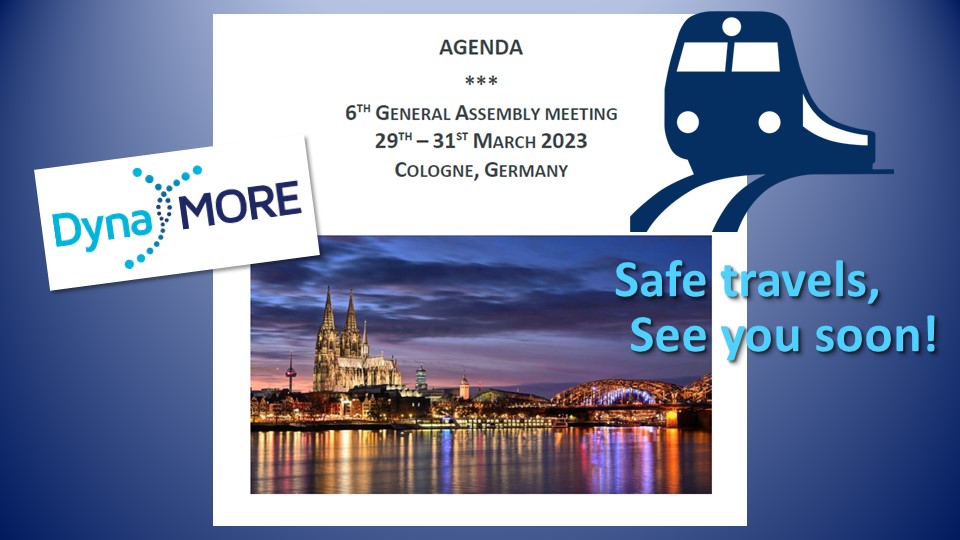 27 September 2022 – Free Workshop: Measuring stress in real life
On Tuesday, 27 September 2022, one day before the start of the 8th International Symposium on Stress Resilience (#resilience2022), there will be a workshop on how to measure stress in real life. It is free of charge for anyone who is registered for #resilience2022. but registration is still required as a maximum number of 30 participants can join.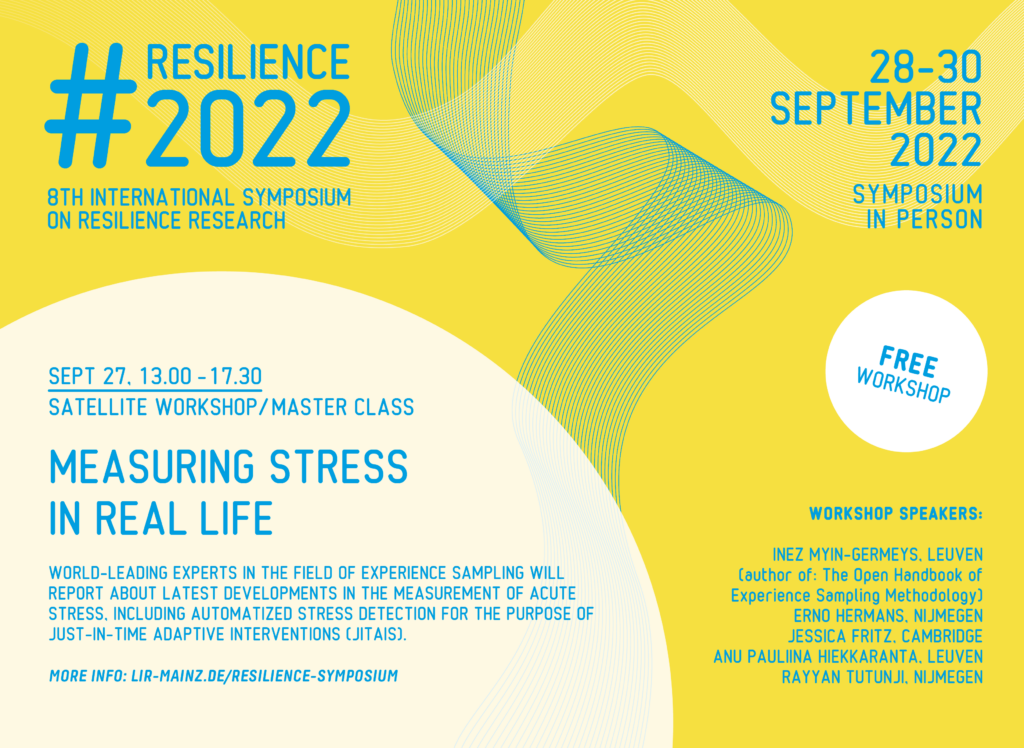 28-30 September 2022 – #resilience2022 in Mainz
Finally in person again, the 8th International Symposium on Resilience Research (#resilience2022) will take place as a face-to-face meeting in Mainz, Germany. Register now!
OUR VISION
We are a multidisciplinary team of researchers with the joint goal of developing an in silico model of stress resilience. To do so, we monitor healthy at-risk individuals (18+ years old) during stressful life phases, such as transition into adulthood or higher education, training-to-street transition (police officers), or abruptly changed life situations (accident victims in recovery). Multiple longitudinal studies collect psychological, behavioural, neural, and physiological markers, and apply advanced mathematical modelling to identify key risk indicators and resilience factors. The ultimate goal is a prognostic tool for people to monitor their mental stability, and to intervene effectively before the personal "tipping point".
WHY IT MATTERS
To this date, each year, more than half a billion people in the world are affected by anxiety, post-traumatic stress disorder, depression, or addiction. These conditions often occur as a consequence of stressors, such as traumatic events, challenging life circumstances, strenuous transition phases, or physical illness. In Europe alone, stress-related disorders are believed to cause direct and indirect economic costs of about 200 billion € every year. Despite ample research efforts into the cause of these disorders, the burden on affected individuals and society as a whole has further grown. We believe that, instead of focusing on  disease, we need to understand what keeps us healthy.