Mainz (Germany) 23-25 September 2020
The 6th International Symposium on Resilience Research (#resilience2020) will take place as planned, from 23-25 September 2020 in Mainz, Germany. There will be a special session on resilience in the Corona crisis. Please view and share the poster and flyer! Changes to the program will come, as travel possibilities remain uncertain. If speakers cannot attend, we will attempt to live-stream their talks to the audience.
Participants are invited to submit poster abstracts (max. 300 words, please give full author list and affiliations) via e-mail. Deadline: July 12th. Suitable posters by young researchers are selected for short talks. Please indicate your age when submitting. Speakers will be reimbursed for their travel expenses. The best poster will receive a poster award (300 €).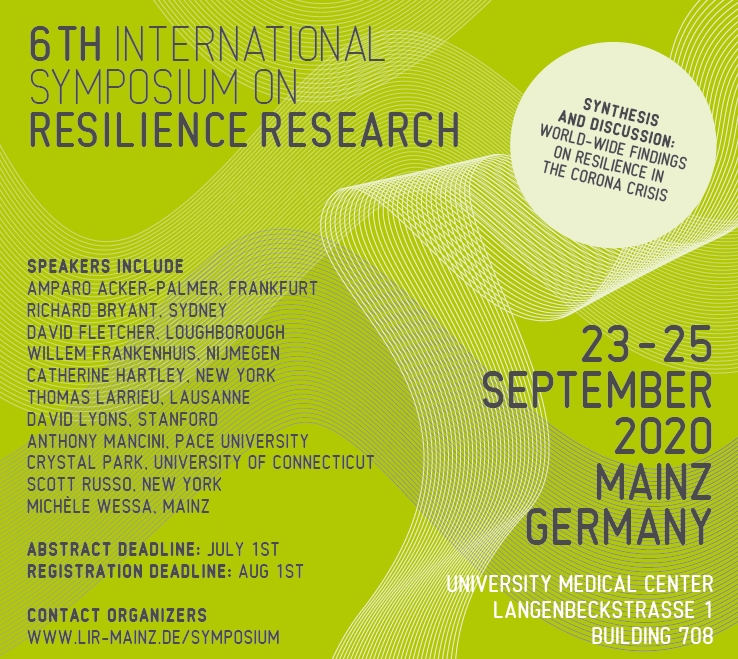 3rd Donders Summer School on Stress and Cognition rescheduled to 2021
The Corona pandemic has been and continues to be a challenge for all of us. Unfortunately, we had to reschedule the 3rd Donders Summer School on Stress and Cognition in Nijmegen, planned for July this year, to July 5th-9th 2021. More information will follow in due time!
Mainz (Germany), 24 September 2019
On September 24th, the DRZ, DynaMORE, and intresa organised a well-attended pre-symposium workshop on methods in resilience research. Topics included ambulatory monitoring, network modelling, and longitudinal analyses.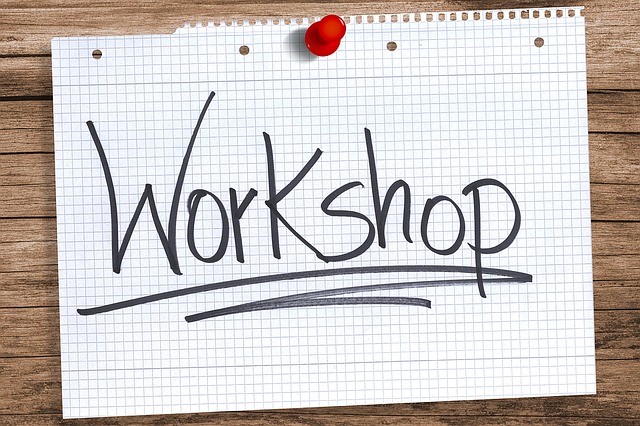 Mainz (Germany) 25-27 September 2019
The 5th International Symposium on Resilience Research took place from September 25th – 27th 2019 in Mainz, Germany. The meeting covered the latest developments and breakthroughs in stress resilience research, both in animal models and in human studies. Click here to access the full programme!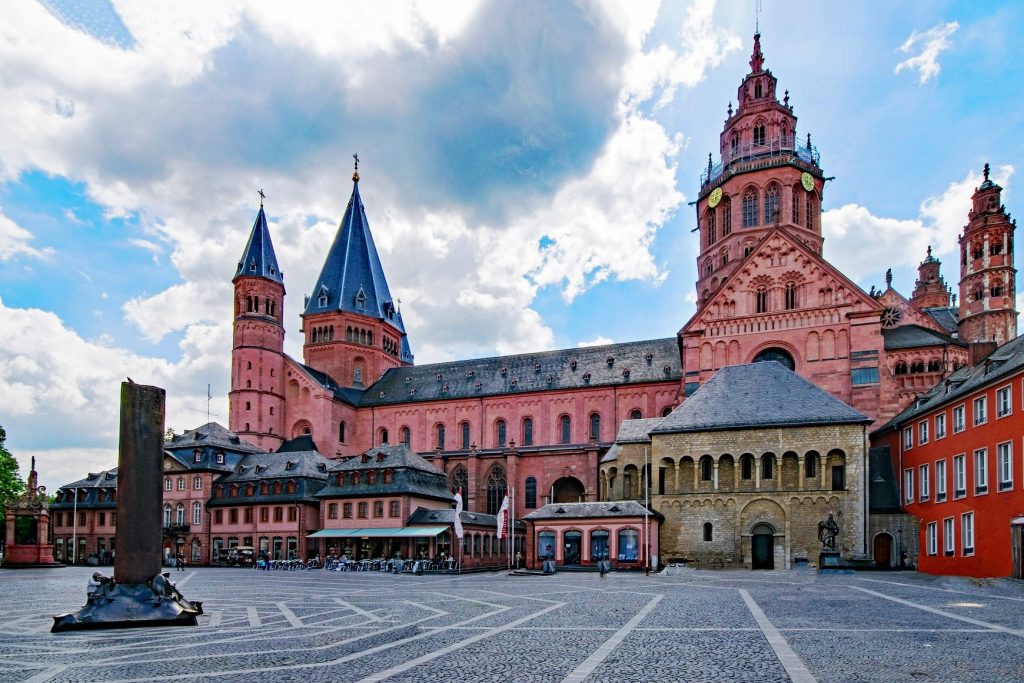 Leuven (Netherlands), 20-22 March 2019
The first REAL workshop was a full success! There will be another workshop soon. The workshop consisted of sessions detailing the background of experience sampling methods (ESM) and ecological momentary assessment (EMA) methods.

OUR VISION
We are a multidisciplinary team of researchers with the joint goal of developing an in silico model of stress resilience. To do so, we monitor healthy at-risk individuals (18+ years old) during stressful life phases, such as transition into adulthood or higher education, training-to-street transition (police officers), or abruptly changed life situations (accident victims in recovery). Multiple longitudinal studies collect psychological, behavioural, neural, and physiological markers, and apply advanced mathematical modelling to identify key risk indicators and resilience factors. The ultimate goal is a prognostic tool for people to monitor their mental stability, and to intervene effectively before the personal "tipping point".
WHY IT MATTERS
To this date, each year, more than half a billion people in the world are affected by anxiety, post-traumatic stress disorder, depression, or addiction. These conditions often occur as a consequence of stressors, such as traumatic events, challenging life circumstances, strenuous transition phases, or physical illness. In Europe alone, stress-related disorders are believed to cause direct and indirect economic costs of about 200 billion € every year. Despite ample research efforts into the cause of these disorders, the burden on affected individuals and society as a whole has further grown. We believe that, instead of focusing on  disease, we need to understand what keeps us healthy.