DynaMORE project video, 19 September 2019
The first introductory DynaMORE video just went public! Watch, like, and share it please. Over the next months, more video clips will be published, covering DynaMORE's key goals, its technical and conceptual challenges, information for study participants, and the project's real-life impact and value. Stay tuned!
DynaMORE Newsletter 2 – May 2019
Click here to access the online version of our most recent newsletter, and feel free to subscribe to our mailing list. The project newsletter appears twice per year and is a worthwhile read for anyone who is interested in stress resilience and resilience research. This time, we are summarizing major advancements within DynaMORE, introducing a lot of new team members, postdocs, PhD students, and collaborators, and present our latest publication and info brochure.

2nd GA Meeting in Berlin, 1-3 April 2019
The 2nd DynaMORE General Assembly (GA) Meeting took place in Germany's capital, Berlin. It was great to welcome new PhD students and Postdocs who recently joined the project, to receive demonstrations of the mHealth device and planned interventions, and to see brand-new data from all work packages!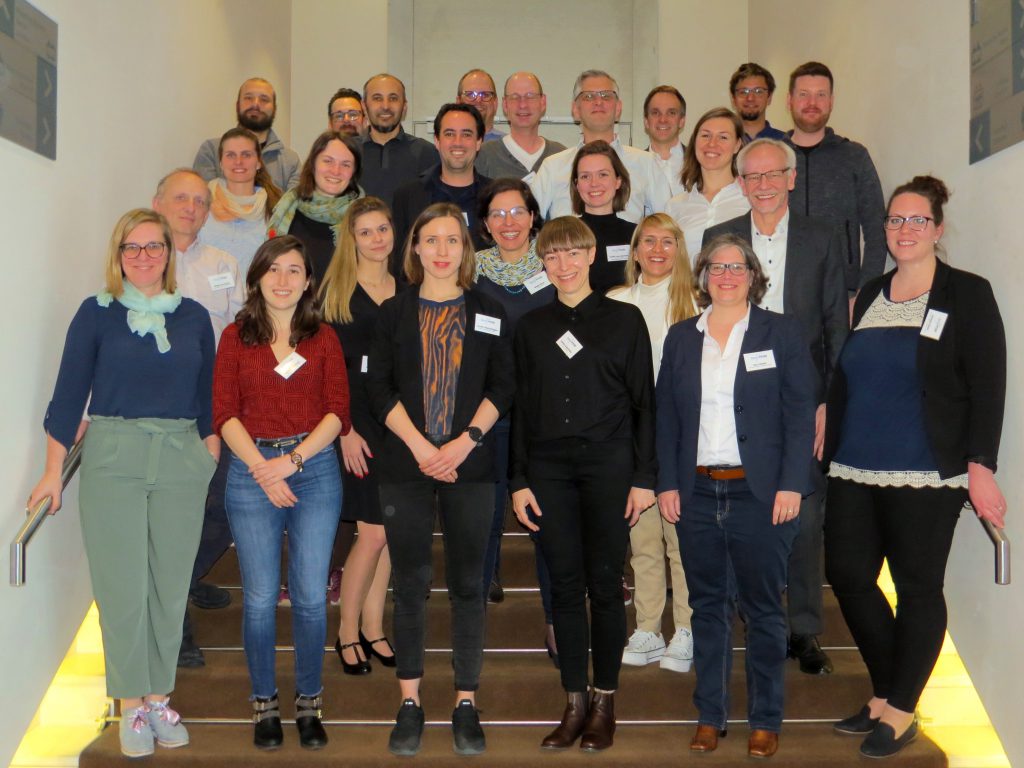 We are a multidisciplinary team of researchers with the joint goal of developing an in silico model of stress resilience. To do so, we monitor healthy at-risk individuals (18+ years old) during stressful life phases, such as transition into adulthood or higher education, training-to-street transition (police officers), or abruptly changed life situations (accident victims in recovery). Multiple longitudinal studies collect psychological, behavioural, neural, and physiological markers, and apply advanced mathematical modelling to identify key risk indicators and resilience factors. The ultimate goal is a prognostic tool for people to monitor their mental stability, and to intervene effectively before the personal "tipping point".
To this date, each year, more than half a billion people in the world are affected by anxiety, post-traumatic stress disorder, depression, or addiction. These conditions often occur as a consequence of stressors, such as traumatic events, challenging life circumstances, strenuous transition phases, or physical illness. In Europe alone, stress-related disorders are believed to cause direct and indirect economic costs of about 200 billion € every year. Despite ample research efforts into the cause of these disorders, the burden on affected individuals and society as a whole has further grown. We believe that, instead of focusing on  disease, we need to understand what keeps us healthy.