17 October 2023 – Publication alert!
Lots of work went into this new DynaMORE article by Sophie Bögemann et al. (2023)! The longitudinal study about the association between psychological resilience factors (RFs) with stressor reactivity (SR) during the COVID-19 outbreak in Europe confirmed the importance of positive appraisal (PA) in resilience and identified other RFs that prospectively predict stress resilience. Read in to find out more!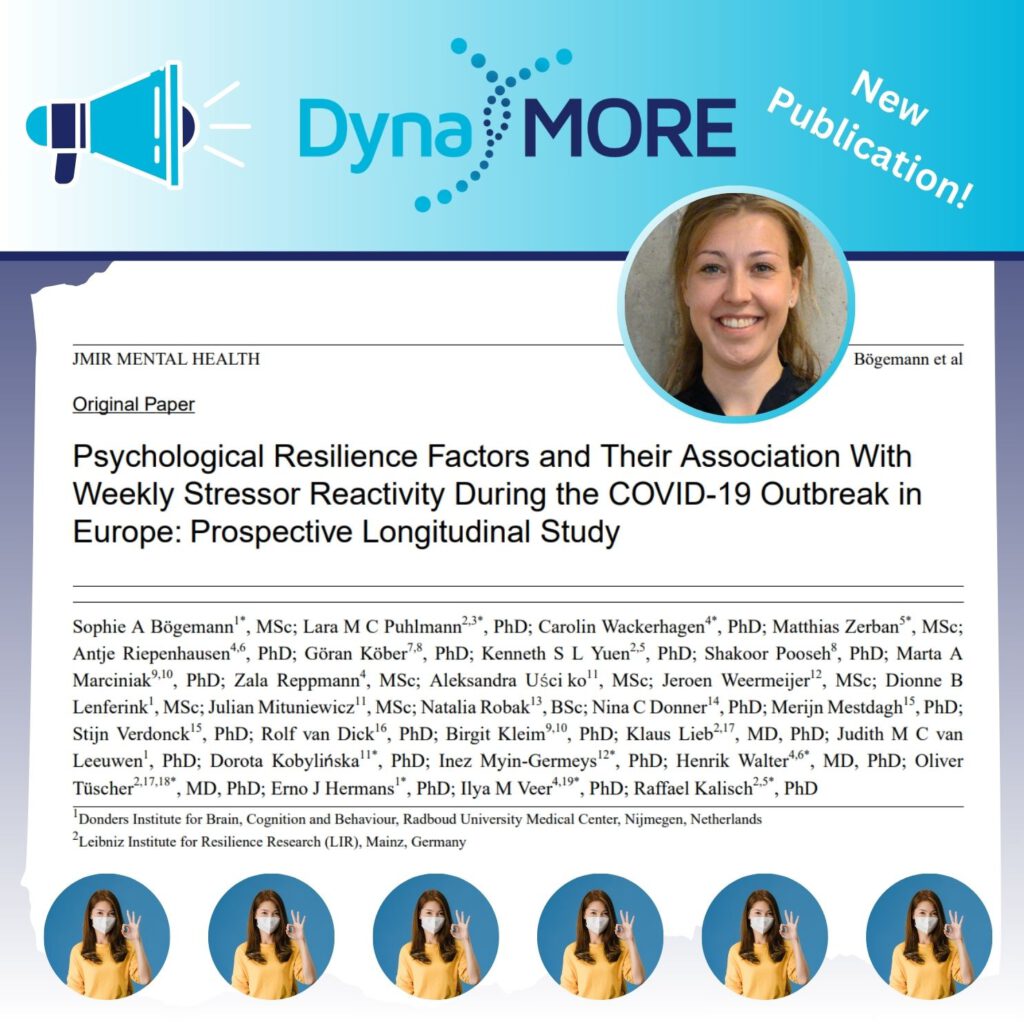 29 September 2023 – Great impressions from the annual Symposium on Resilience Research
The 9th International Symposium on Resilience Research (#resilience2023) has left us all with memorable impressions, lots of new scientific ideas, and the joy of sunshine in Germany in late September! The symposium took place from 27-29 September 2023 in Mainz and covered the latest developments and breakthroughs within the field of stress resilience. Highlights were, again, outstanding talks and speakers, an interesting poster session, and our very own DynaMORE member Sophie Bögemann winning a poster award. So well deserved!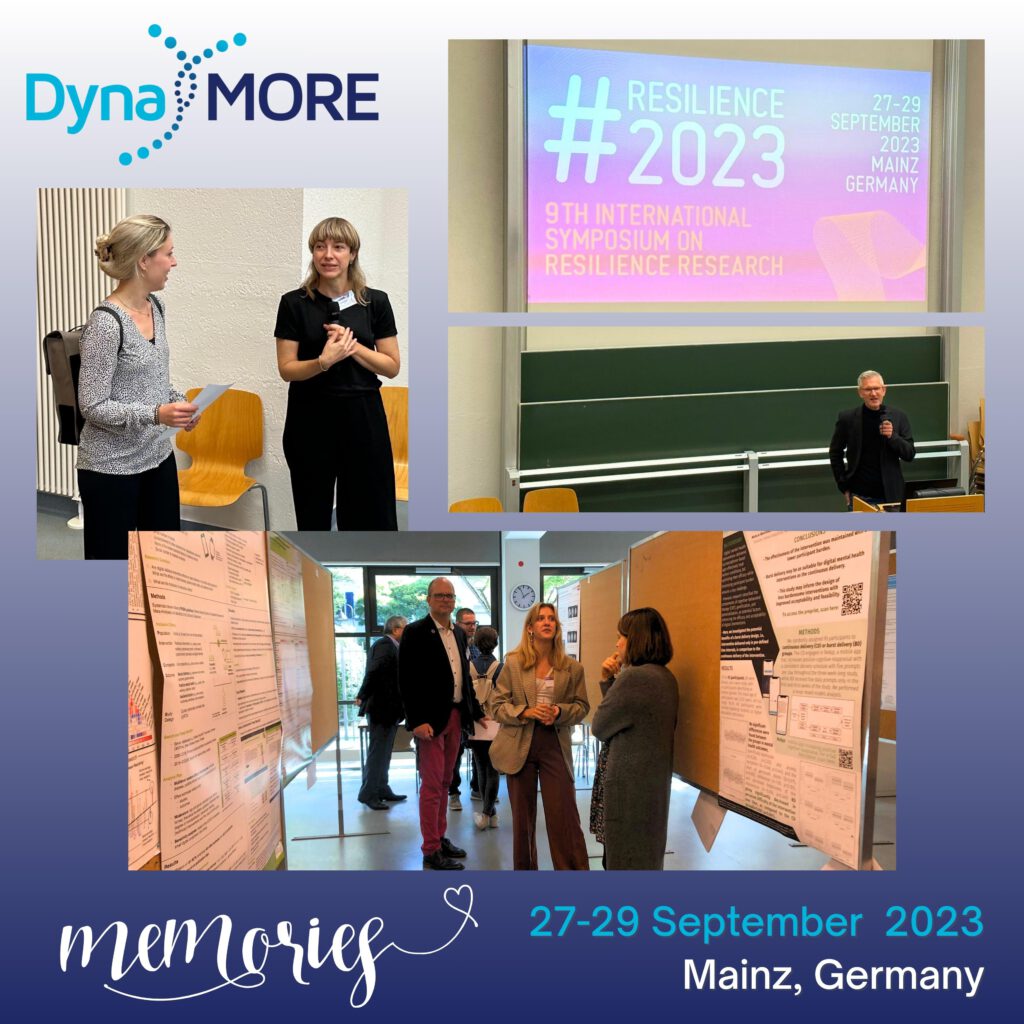 16 September 2023 – Prof. Raffael Kalisch on national TV (ARTE)
In this ARTE video "Resilience – what strengthens the soul?", LIR scientists get to the bottom of current questions about stress and resilience. Find out more about our DynaMORE project from interviewee Prof. Kalisch and the BEWARE project by Prof. Wessa, and let Prof. Müller explain to you what we humans can learn from resilient mice. The video is available until 14 December 2023.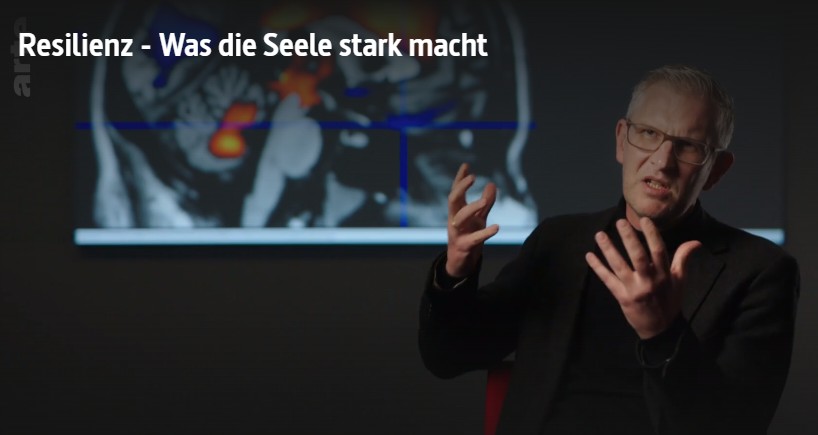 Resilience Lunch Break, 25 October 2023
Registration closes soon (October 18th) – Register now for the upcoming Resilience Lunch Break about "Resilience in adolescence as a starting point to health equity" which takes place as a face-to-face onsite event in Brussels on Wednesday, 25 October 2023 (13:00-14:00 h, light lunch from 12:00 h).
Productive 12th Steering Committee Meeting
Lots of important discussions during the data-heavy 12th Steering Committee (SC) Meeting that took place remotely on 10 October 2023. One of the greatest things about science is that it brings people from all backgrounds together to work towards a common goal – in DynaMORE that is to understand and enhance peoples' stress resilience in daily life. A big thank you to everyone who participated and made this meeting so productive!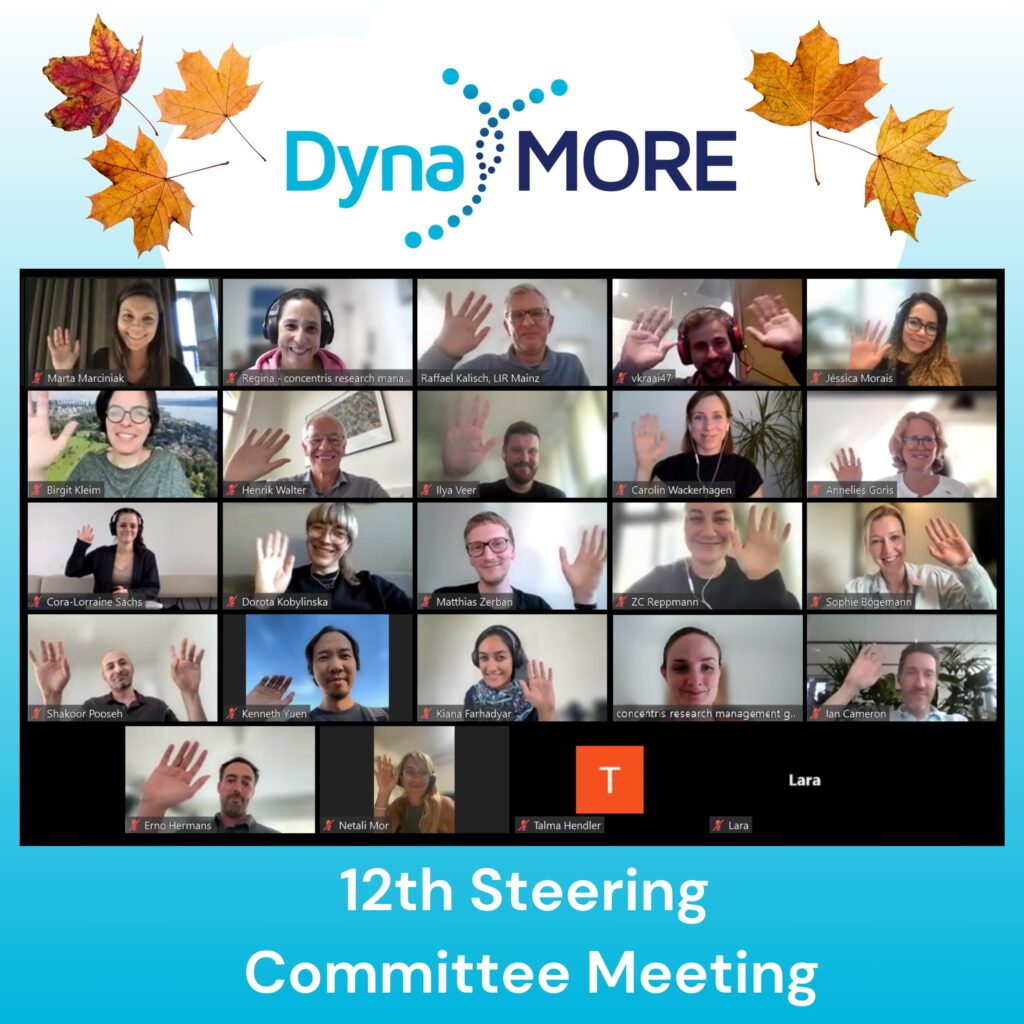 10 October 2023 – Steering Committee Meeting
Meeting update! Our 12th Steering Committee (SC) Meeting is set for 10 October 2023 on Zoom. Discussions will revolve around critical topics, including data management, data protection, future usage of DynaMORE research data, and post-project data storage strategies.
OUR VISION
We are a multidisciplinary team of researchers with the joint goal of developing an in silico model of stress resilience. To do so, we monitor healthy at-risk individuals (18+ years old) during stressful life phases, such as transition into adulthood or higher education, training-to-street transition (police officers), or abruptly changed life situations (accident victims in recovery). Multiple longitudinal studies collect psychological, behavioural, neural, and physiological markers, and apply advanced mathematical modelling to identify key risk indicators and resilience factors. The ultimate goal is a prognostic tool for people to monitor their mental stability, and to intervene effectively before the personal "tipping point".
WHY IT MATTERS
To this date, each year, more than half a billion people in the world are affected by anxiety, post-traumatic stress disorder, depression, or addiction. These conditions often occur as a consequence of stressors, such as traumatic events, challenging life circumstances, strenuous transition phases, or physical illness. In Europe alone, stress-related disorders are believed to cause direct and indirect economic costs of about 200 billion € every year. Despite ample research efforts into the cause of these disorders, the burden on affected individuals and society as a whole has further grown. We believe that, instead of focusing on  disease, we need to understand what keeps us healthy.